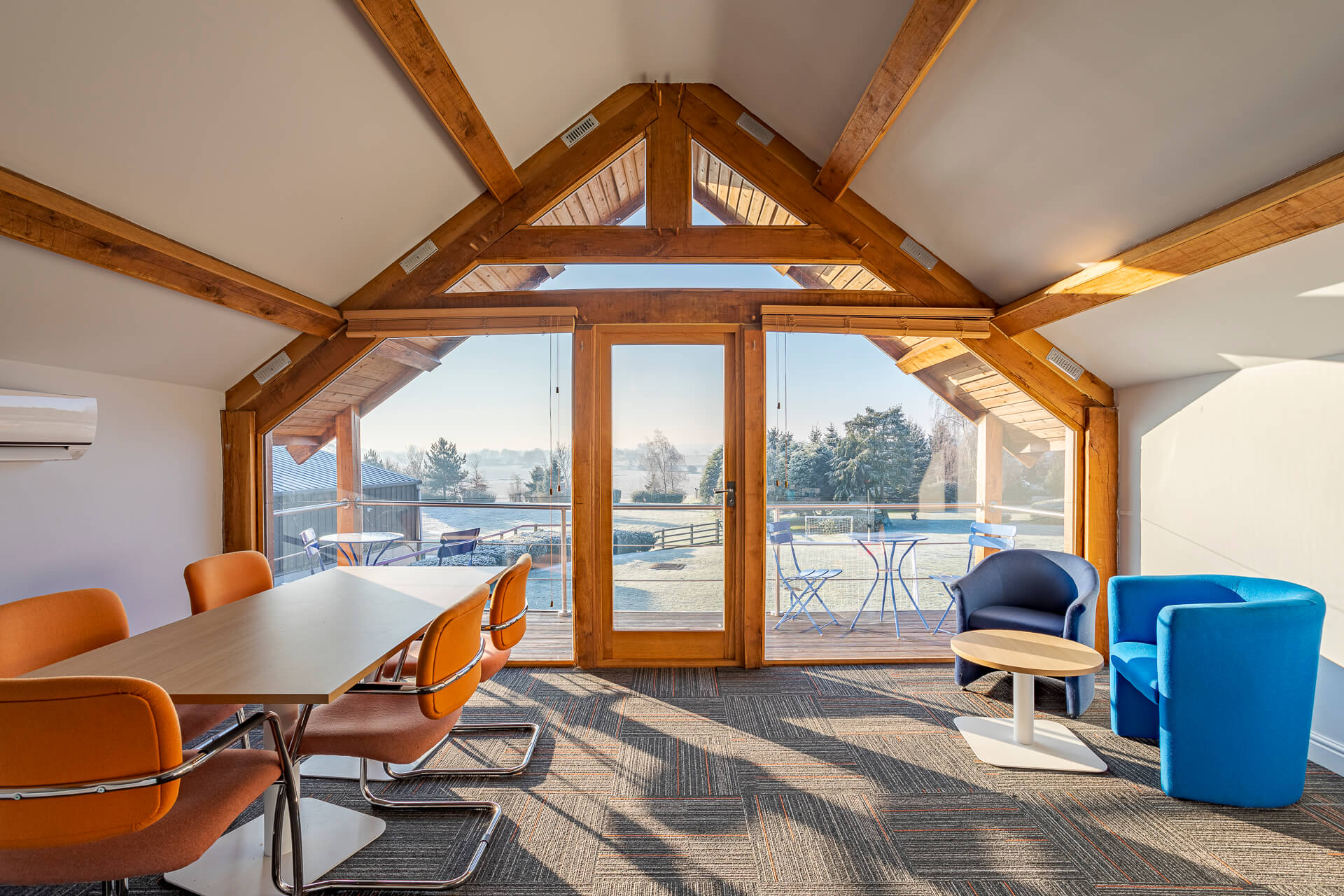 How interior design impacts workflow in a shared office space business
Have you ever walked into an office and felt instantly motivated? Or the opposite – drained just by the sight of the workspace? Well, there's a reason for that. However, the design of a shared office space business is more than just a backdrop to your daily grind; it's a key player in shaping your team's productivity, focus, and overall workflow. And who better to illustrate this than Squab Workspace, with our superbly designed facilities in convenient locations like Leamington Spa, Evesham, Rubery, and Stowmarket?
The Impact of Design on Your Shared Office Space Business
Comfort Equals Productivity
Let's talk comfort, shall we? Imagine sitting in a chair that feels like it was made for you or a desk that's just the right height. That's ergonomics for you – it reduces strain and literally sets you up for success. In shared spaces, where you've got a diverse bunch working together, having adjustable furniture isn't just nice; it's essential.
Layouts that Lead to Focus
Open-plan offices are all the rage, but let's face it – they can get noisy. Integrating quiet zones or soundproof booths can be a game-changer for those times when your team really needs to buckle down and focus.
Spontaneous Collaboration? 
Ever had a brilliant idea while grabbing a coffee? Shared office spaces should have areas that encourage these spontaneous interactions. Think comfy sofas inviting colours – spaces that beckon you to sit down and have a chat that could lead to the next big idea.
Let There Be Light (and Productivity)
Never underestimate the power of good lighting. Natural light can uplift the mood and boost energy levels, making it a priceless feature in any workspace. And for those gloomy days or late nights, having the right artificial lighting can make all the difference.
Tips to Make the Most of Your Shared Space
Flexibility is Key – The Shape-Shifting Office
Imagine an office space that morphs to meet your needs – that's the power of flexibility in design. Modular furniture is just the start. How about desks that convert into standing workstations at the push of a button? Or movable walls that not only divide spaces but also double as whiteboards or projection screens? In a shared office, adaptability isn't just a feature; it's a necessity. It's about creating a space that's as fluid and dynamic as the work your team is doing. Picture a layout that changes with your projects – today, it's a collaborative hub, and tomorrow, it's individual work pods. That's the future of workspaces, and it's exciting!
Tech-savvy Spaces – The Digital Haven
In this age of digital dominance, a workspace without tech integration is like a car without wheels. But let's go beyond the basics. Imagine an office where the lighting adjusts automatically based on the time of day or the mood you want to set. Think of interactive touch screens for brainstorming, virtual reality spaces for immersive presentations, and AI assistants that help manage your day-to-day tasks. We're talking about a space where technology isn't just a part of the furniture; it's an integral part of the workflow, enhancing productivity and creativity in ways you never thought possible.
Functional and Fabulous – The Creative Oasis
Sure, a workspace needs to be functional, but who says it can't be a work of art, too? Let's throw in some bold colours, quirky furniture, and inspiring artwork. How about a graffiti wall for those sudden bursts of inspiration? Or a Zen garden corner for when you need a moment of peace? It's about creating a space that doesn't just serve a purpose but tells a story. A space where your team doesn't just come to work; they come to be inspired, to connect, and to create. A place that's not just an office but a destination.
Wellness at the Workplace – The Sanctuary of Productivity
Wellness in the workplace is about more than just ergonomic chairs (although they are important!). It's about creating an environment that nurtures not just the mind but the body and soul, too. Imagine a workspace with a meditation room offering guided sessions to help your team de-stress. Or a mini gym for a quick workout between meetings. How about a 'quiet room' filled with plants, soft lighting, and comfortable lounging spaces for a quick power nap or just some time to unwind? It's about understanding that a healthy team is a happy team, and a happy team is an unstoppable force.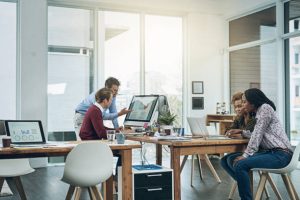 Squab Workspace: Your Workspace, your Way
Now, let's talk about Squab Workspace. With our facilities in Leamington Spa, Evesham, Rubery, and Stowmarket, we're not just providing spaces; we're crafting experiences. Our offices are the perfect blend of productivity, collaboration, and wellness.
Tailored to Your Needs
Whether you need a buzzing open space or a quiet corner to concentrate, Squab's got you covered. Our spaces are adaptable and ready to fit the unique needs of your business, not to mention the flexibility to scale up or down as your requirements change over time.
Connect Ready for Today's World
In today's fast-paced business environment, staying connected is key. Squab's spaces are kitted out with quality co-working spaces, internet and the latest tech like temperature control, cutting-edge security systems and more to keep your business on top of the game.
Designed with Well-being in Mind
Squab knows that a happy team is a productive team. Our spaces are designed with wellness in mind, ensuring a healthy, happy environment for everyone. 
Location Matters 
Think of it like this: where your business is located can be just as crucial as the work you do. Squab Workspace totally gets this. We have set up shop in Leamington, Evesham, Rubery, and Stowmarket. We're talking prime spots in England. Why does this matter? Well, it's all about being where the action is – easy for clients and your team to get to, great transport links, and smack in the middle of a buzzing business community. 
So, in short – the why and how of designing an office space that really works for your team is an important aspect. It's not just about the look; it's about creating a space that inspires, supports, and drives your team to do their best work. And if you're looking for a space that ticks all these boxes, Squab Workspace is your go-to. Get in touch today to see how we can help you.