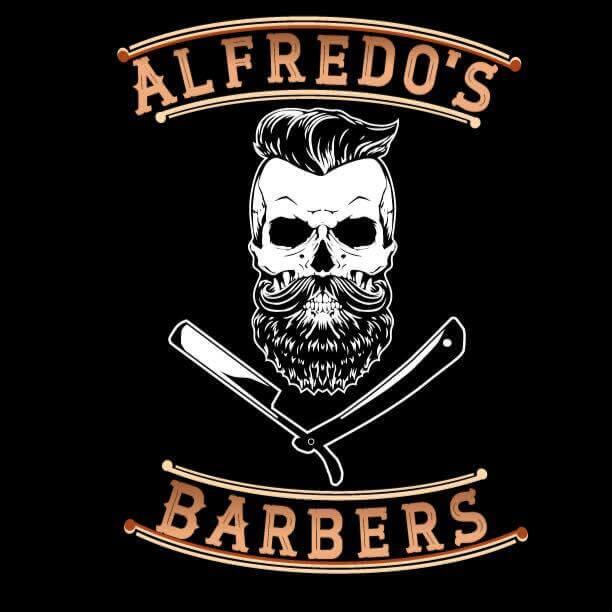 Alfredo's Case Study – Squab Workspace
Alfredo's Barbers was established by Lauren Welch, who has worked in the industry since leaving school.
After working both as an employee and for herself renting chairs at salons and doing mobile hairdressing, she was keen to progress further. Inspired by her great grandad, who was a barber in the 1920s, it was the first Covid-19 lockdown which gave her the opportunity to begin looking into setting up her own business.
How did you start your career?
I began hairdressing when I left school and did an apprenticeship where I completed in-house training at a salon, qualifying after three years with an NVQ Level 2. I worked in various salons and also did mobile hairdressing over the years.
I first took an interest in barbering around 2013/14 when I worked in a local barber shop in Evesham. Unfortunately, I had other commitments which meant I had to leave this position, but I always had it in the back of my mind that I wanted to return to barbering in the future. I love how creative it is and how it can make people feel so much better about themselves.
I then moved to Mickleton and my neighbour had barber shops in Broadway and Stow-on-the-Wold. My son was settled in nursery, so I made the decision to study barbering at Evesham College and went on to work in various barbers.
How did you launch your business?
I was renting a chair in Stow-on-the-Wold when the first Covid-19 lockdown began. It was incredibly difficult for the industry and meant that I wasn't able to work for a period of time, but it gave me the opportunity to look into opening my own barbers rather than renting a chair or working for someone else.
It's something I'd wanted to do for a number of years. When my nan passed away I always said I'd continue to follow in her dad's – my great grandad's – footsteps. He was a barber in the 1920s, and this inspired me to launch my own business.
Finding a suitable and cost-effective location for the business was a challenge. Units on the high street or in local business parks weren't an option as these we either too expensive to rent or were over-populated with other local barber shops.
I did an online search to find alternative locations and came across Squab Storage's website. I called the Evesham site and the whole team were fantastic and very helpful. They discussed design options and pricing, and were able to quickly create a tailor-made two-person barbershop in a ground floor storage unit which I opened in August 2022.
My son's name is Alfie and my great grandad is called Alfred, so I named the business after them both.
How is it going?
It's amazing having my own business, I absolutely love it. Being my own boss means I get to choose the hours I work which is great for work/life balance. The unit is fantastic and is about 50 per cent cheaper than if I was based on the high street or in a business park.
I came here with no customers which was hard, but I've built up a fantastic client base and everything is going very well. I open Tuesday to Saturday and have a website and online booking service which clients find very useful. They also love that Squab has ample free parking!
I offer services for both children and adults, and Saturday is definitely my busiest day of the week. I love building friendships with my clients to ensure they feel welcome when they visit, and I love hearing all of their stories.
Being based alongside other businesses based at Squab means that I have a good network of potential customers, and the Squab team are great at advertising my business on their social media platforms and have allowed me to advertise on-site through leaflets and signage.
What are your plans for the future?
I will be continuing to grow my business by expanding my client base, and I would also like to have another barber working with me on Saturdays. There is space for two people at the unit and I tend to get fully booked on Saturdays, so it would be great to have some additional support.
I will also be developing my skillset. There are so many things you can learn in barbering – not just haircuts, but beard trims and facial waxing which I will be completing a course on in the coming weeks.
I would also like to expand and open a beauticians in the unit next door in the future. I am experienced in tinting and waxing, but would look to get someone to do nails and other treatments. Squab is extremely flexible so is the perfect place to expand, and a beauty salon would be a fantastic addition, so it's a very exciting time for the business.
Enquire now or book a tour
If you'd like to know more about the incredible workspaces on offer at our Leamington, Evesham, Rubery or Stowmarket facilities, simply fill in the form below. Our friendly team will be happy to answer your questions, discuss your needs and schedule a tour of our facilities at a time and date that suit you.