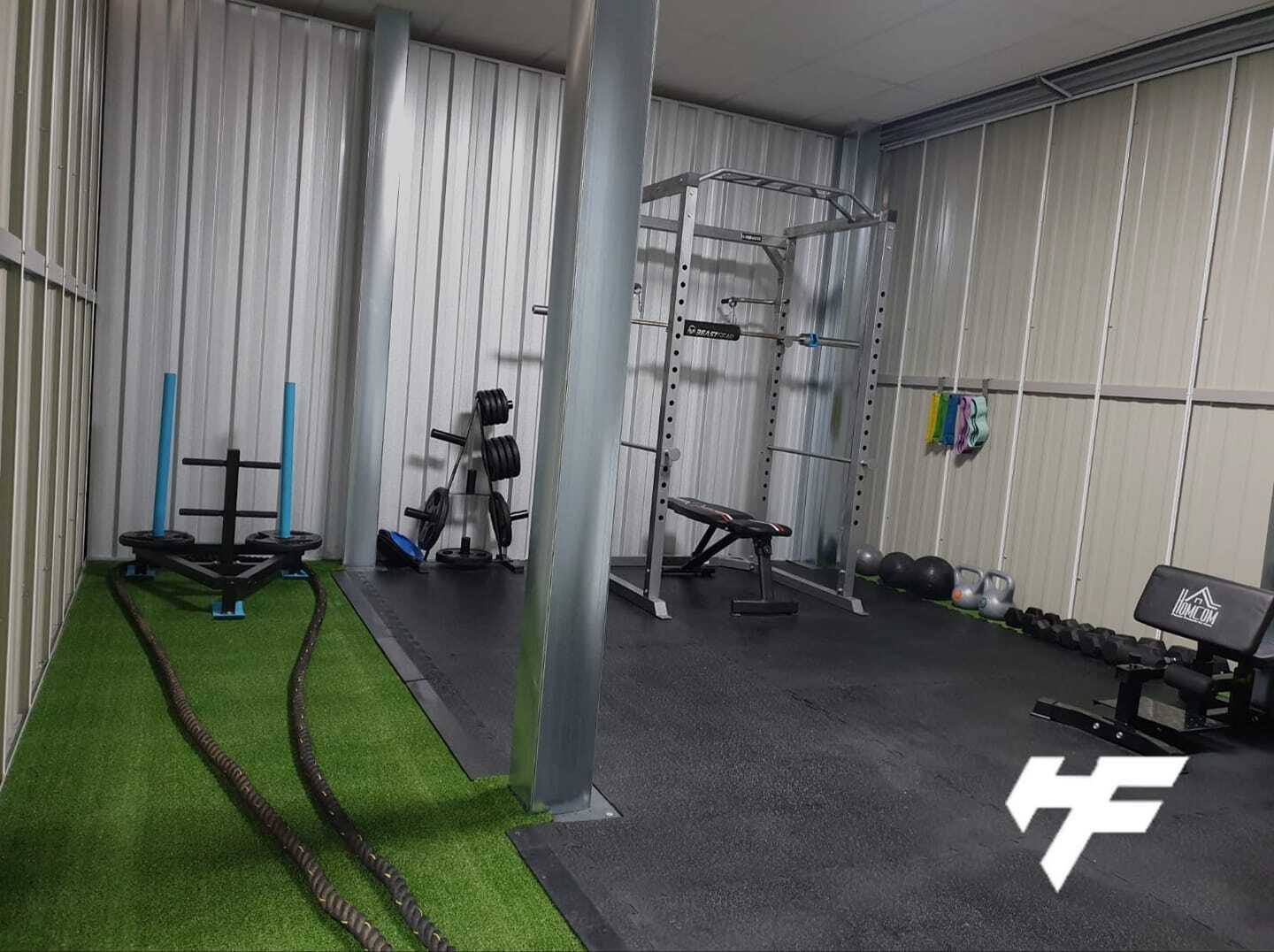 Hollings Fitness Case Study – Squab Workspace
Amy & Dan at Hollings Fitness have been a business customer of Squab Storage Evesham for a year and a half. This is their Story.
Five years ago Amy & Dan where both working 80 hours a week as personal trainers renting gym space and trying to run their own business. Saying they were busy is an understatement!
However when the first Covid 19 Lockdown happened Amy & Dan decided to refocus on themselves and their business. They looked around for their own gym space and quickly realised that the costs of using traditional rental space was too high when you included all the associated running costs of a business including business rates.
That was until they contacted Squab via their Facebook Page. The team at our Evesham site had a detailed discussion with Amy and quickly helped her and Dan set up a tailor made 300sqft personal training space. Unfortunately they had just one day of operating before the second Covid lockdown hit!
However this didn't stop them. They were able to use their unit to train themselves and offer virtual training with their clients. As soon as lockdown ended they had a large following which meant they needed more space to do one to one sessions. The Squab Evesham team were able to double their space and they now have a 600sqft personal training space with more equipment. Hollings Fitness has been a customer of ours ever since.
Amy describes the service she has received from Squab staff as "perfect". Regarding the site she said that "everything is in place" to help a customer grow a business. The security is top notch and the facilities on site provide everything she needs. All of their clients have access to free parking, changing and washing facilities as well as tea/coffee/water.
Amy's story has also inspired other businesses to set up operations in our sites and other customers have described her as a mentor to helping them set up a business in a self storage unit.
Enquire now or book a tour
If you'd like to know more about the incredible workspaces on offer at our Leamington, Evesham, Rubery or Stowmarket facilities, simply fill in the form below. Our friendly team will be happy to answer your questions, discuss your needs and schedule a tour of our facilities at a time and date that suit you.