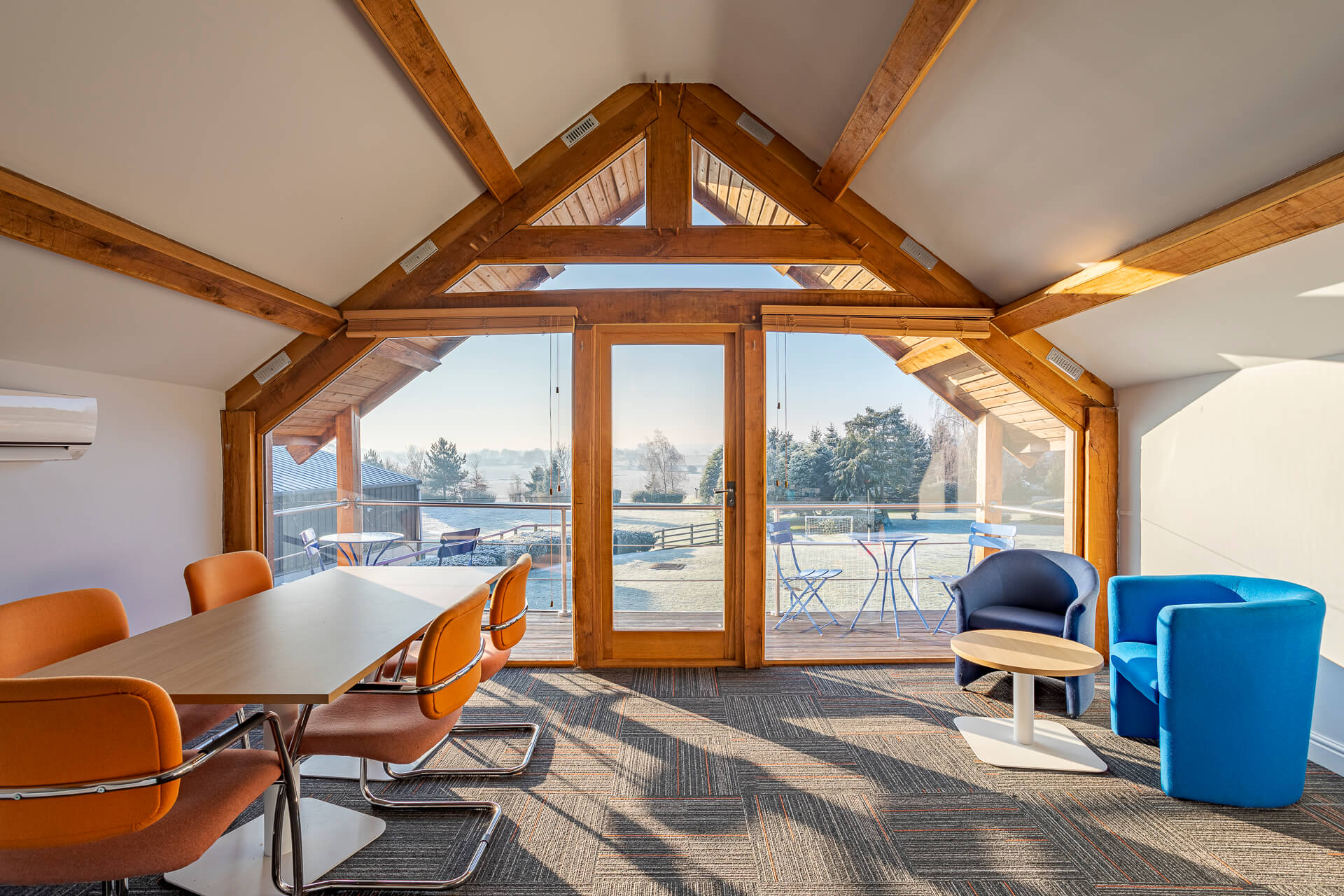 Kidvelo Case Study – Squab Workspace
Kidvelo Case Study
Kidvelo, which specialises in children's balance bikes, is based at Squab's Leamington site. The business was launched in the UK in 2019 by Karen Wood, who originally discovered balance bikes for her own children in 2009.
After taking a gamble and leaving her career to become a distributor – originally retailing from her kitchen table – her knowledge, passion and industry experience led her to move into manufacturing in a bid to make balance bikes even better for children.
Why did you launch Kidvelo?
I originally discovered balance bikes for my own children around 14 years ago. I spotted a wooden one online but noticed there was a gap in the market for ones with metal frames, so I decided to import and sell some.
My youngest child was 18 months old at the time and I needed to get out of the rat race, so when this was successful, I decided to take a gamble and went into distribution. I started retailing from my kitchen table, but as the business grew, I knew I needed my own unit for warehousing which is when I moved into Squab. Then in 2014 I became the UK and Ireland official Strider distributor.
After years of working in the industry and distributing thousands of balance bikes, I was frustrated by the lack of top-quality, well-designed bikes in the UK that were both affordable for parents and that kids wouldn't outgrow quickly.
Across the pond, the couple who ran the official Strider distributor for Australia were thinking the same thing, so my self and my husband Gary joined them to make the leap into manufacturing. Our years spent observing how thousands of children rode bikes inspired us to make better bikes from the wheels up!
Kidvelo Bikes have a higher handlebar by design as it is easier for young children and we also increased the wheelbase length to give more space to accommodate growing children better. We also use a range of top-quality components and a lightweight frame to help kids fall in love with biking.
We were slowed down when Covid hit, but eventually launched our first bikes in 2021.
How has the business developed?
We make the bikes overseas, ship them to our distribution unit and direct them straight to the consumer, ensuring that customers receive a top-quality bike without having the additional costs of going through a distributor.
In 2022 we looked to address one of the main issues that parents face when it comes to buying a bike – that children can outgrow them quickly – and launched our convertible balance to pedal bike which adjusts to give longevity of use with no compromise on performance or quality.
When we first launched, the bikes sold out within eight weeks and we're now in a position where we can't make them fast enough. The wider bike industry is in trouble due to over stock in the supply chain, so it's fantastic that we're in a strong position and are looking at ways we can ensure our bikes remain in stock for consumers.
It's been an incredibly exciting few years, and we have already received a number of awards, including being named winner of the Start-Up category of the 2022 British Business Awards, receiving Gold for the Best Balance Bike in the Made for Mums 2022 Toy Awards and Best Bike in the Organic Baby Awards.
As well as shipping direct to consumer, we also work with cycling instructors, schools and nurseries and it is fantastic to see them swapping out their bikes for our products.
We have also been working with children with Special Educational Needs (SEN) to give them the opportunity to ride. Too often, children with cognitive or developmental disabilities have been unable to experience the joys of cycling due to a lack of affordable adaptive bikes.
Balance bikes for those over the age of five are very rare, and traditional pedal bikes can be difficult to use, but our larger balance bikes mean that children of all abilities can ride them. We have received some phenomenal feedback from this which is fantastic.
Why Squab
We moved into Squab in 2011 and began in a 35 square foot unit. Over the years, our business has grown and evolved and we now have a substantial square footage at the site that we use for warehousing. For us, the flexibility at Squab is fantastic. We can ramp up and reduce our storage capabilities to meet the needs of the business, and Squab is more than happy to accommodate this. As they also specialise in removals, we are also able to use them to support with transporting our products.
Being here for so long means that we have grown alongside Squab and it has been wonderful to see how they have evolved too. The business community that the Squab team have built is excellent, and means that we also use some of those based on site as our suppliers.
What does the future hold for Kidvelo?
As well as working to sustain our stock levels, we are also currently developing a convertible balance to pedal bike for older children and adults so that anyone, any age, can easily learn how to ride a bike without relying on stabilisers.
There are a huge amount of people who do not know how to ride a bike, and often people are left thinking that they are too old to learn. We want to provide a lightweight bike that also looks good to help with this. We want to encourage a greener lifestyle
We are currently at the prototype stage and will be looking to launch next year.