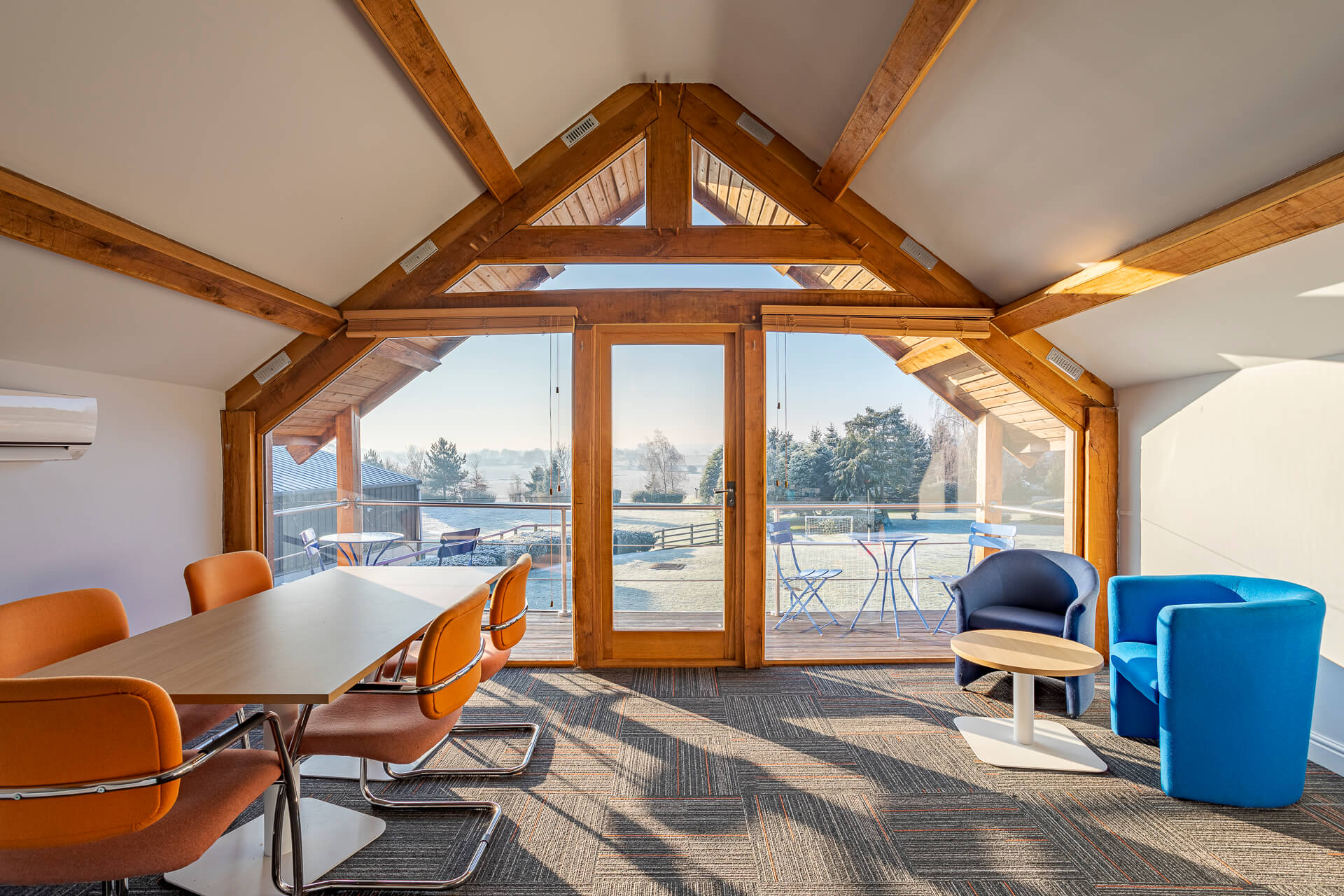 Beyond the Bump Case Study – Squab Workspace
Beyond the Bump Case Study
A pregnancy and postnatal service in Leamington has expanded to launch a new hub which provides support to parents-to-be and families right through pregnancy and after birth.
Beyond the Bump has opened its very own premises at self-storage and business unit company Squab, based in Harbury Lane.
The business was founded in October 2022 by Vicky Morgan and Melissa Schmidt who both had completely different careers until their own pregnancies left them requiring support services that did not exist in the area.
Spotting a gap in the market, they joined together to launch Beyond the Bump to make pregnancy and postnatal support and care better in Warwickshire.
The pair launched the business and began by renting spaces to run antenatal classes on evenings and weekends, but struggled to find spaces on the dates and times they needed while still bringing their brand to the events.
They then came across Squab, which has a workspace offering which could not only offer a permanent location, but also provide flexible accommodation to support growth, state-of-the-art amenities, and on-site business support services.
Since launching at Squab, the business has already won the 2023 Little Ankle Biters 'Best Pregnancy Business or Service of the Year' award and the 2023 Muddy Stilettos 'New Lifestyle Start-up' award – both of which they say would not have been possible without a permanent space.
Melissa said: "My first pregnancy with my daughter Ophelia ended at 33 weeks in an emergency section, then a year later I had a Termination for Medical Reasons (TFMR) at 14 weeks for our second baby girl, Noa.
"I found myself feeling like I had very little support during or after and I didn't know where to go, so when I got pregnant with my son, Rowen, I did a lot of my own research and it was much more positive.
"Vicky experienced years of fertility struggles, ectopic pregnancies, miscarriages and IVF, before being blessed with her children Mable and Ayxll.
"We both found ourselves needing support services that didn't exist and we knew we wanted to do more for families across Warwickshire, so completed antenatal and postnatal training and combined our skillsets to launch Beyond the Bump."
Beyond the Bump offers services which include both group and one-to-one prenatal and postnatal sessions, including pregnancy and antenatal courses, birth de-brief sessions, birth trauma resolution therapy, baby massage, and sessions for post birth and beyond.
Vicky said: "It was really important to us to create a hub which can support people right through their pregnancies and continue this support after birth.
"We've already won two awards which is fantastic, and I really don't think we'd have achieved this in such a short space of time without our own premises.
"We would now love to build up the business and expand, hiring one or two staff members and welcoming other relevant businesses to host sessions, and at Squab we can easily expand into a neighbouring unit which is fantastic."
Squab, said: "We are delighted to welcome Beyond the Bump to Squab. They are a growing business which is supporting families across Warwickshire with exciting growth plans for the future."